Breaking News: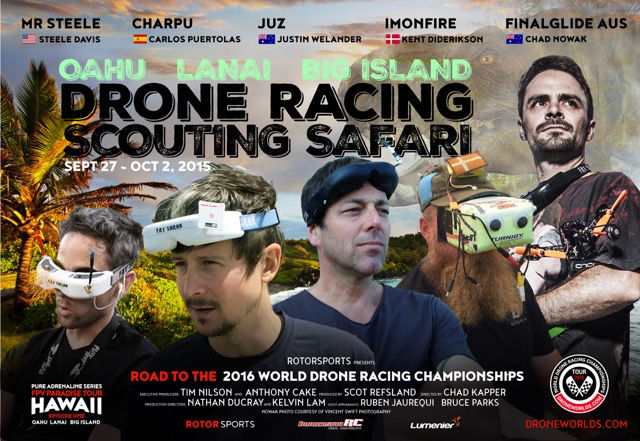 3FB Aerworx Chief Controller is heading to Hawaii later this week to take part in the
"Drone Racing Scouting Safari".
Five of the best Drone Racers from around the world are spending a week on the various Islands as part of Rotorsports - Road to the 2016 World Drone Racing Championships.
As the title suggests the guys are scouting the Islands for the best location for next years World Championship race which will see drone racers from all over the world compete for the title of world champion in September next year. Stay tuned for more updates on this and our other activities in coming weeks.